10 am to 4 pm
Arts and Crafts Vendors and amazing Food Vendors around the Downtown Square!

Davy Crockett Cupcake Battle
Prosperity Bank will  be sponsoring the return of the Davy Crockett Cupcake Battle! Come on out and show Houston County who has Master Chef Skills!  Prizes will be offered for the top entry in each of three age groups:
6 - 12 years of age
13 - 17 years of age
over 18 (Adult)
Each contestant will bring six (6) decorated cupcakes for judging to the Chamber of Commerce Booth during the Festival at 1:00 pm.  Judging will begin at 1:30 pm with prizes to be awarded immediately following.
Cupcakes will be judged on the following criteria:
taste
presentation/decoration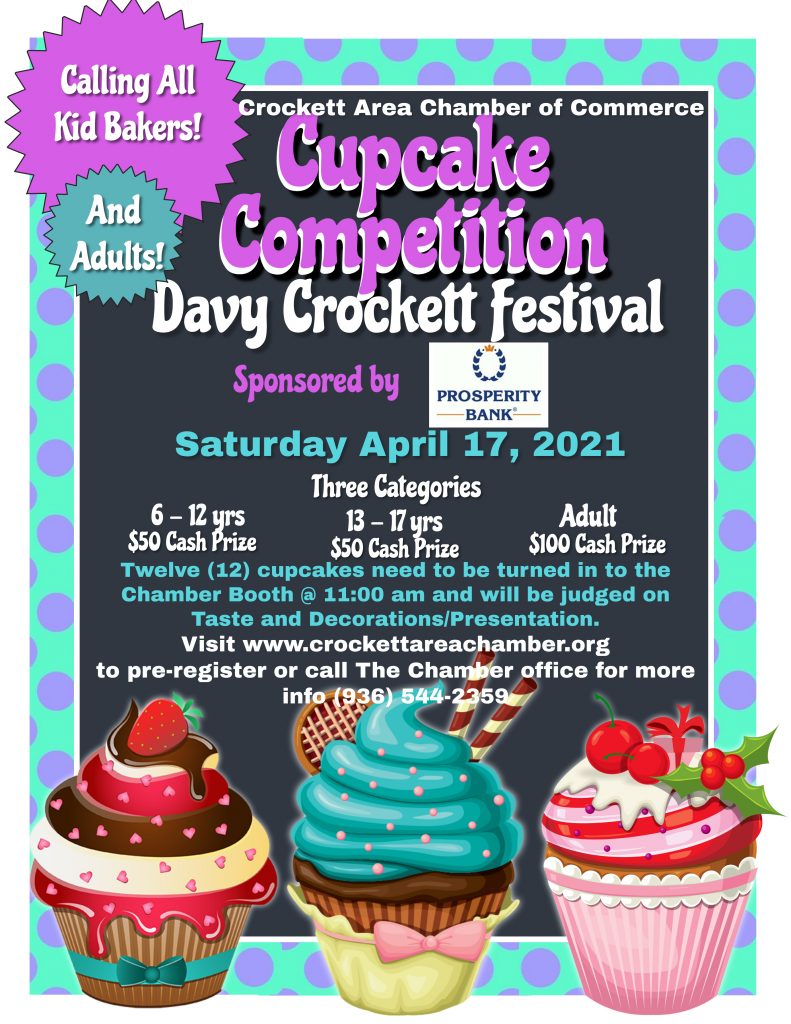 Join us for the Davy Crockett Festival Car & Truck Show in downtown Crockett off the Square.
Hot Rods - Rat Rods - Trucks - Classic Cars - Modern Muscle - Motorcyles
$10 Preregistration
$20 Day of Event
Contact Race Ussery @ 936-243-0238
russery1320@gmail.com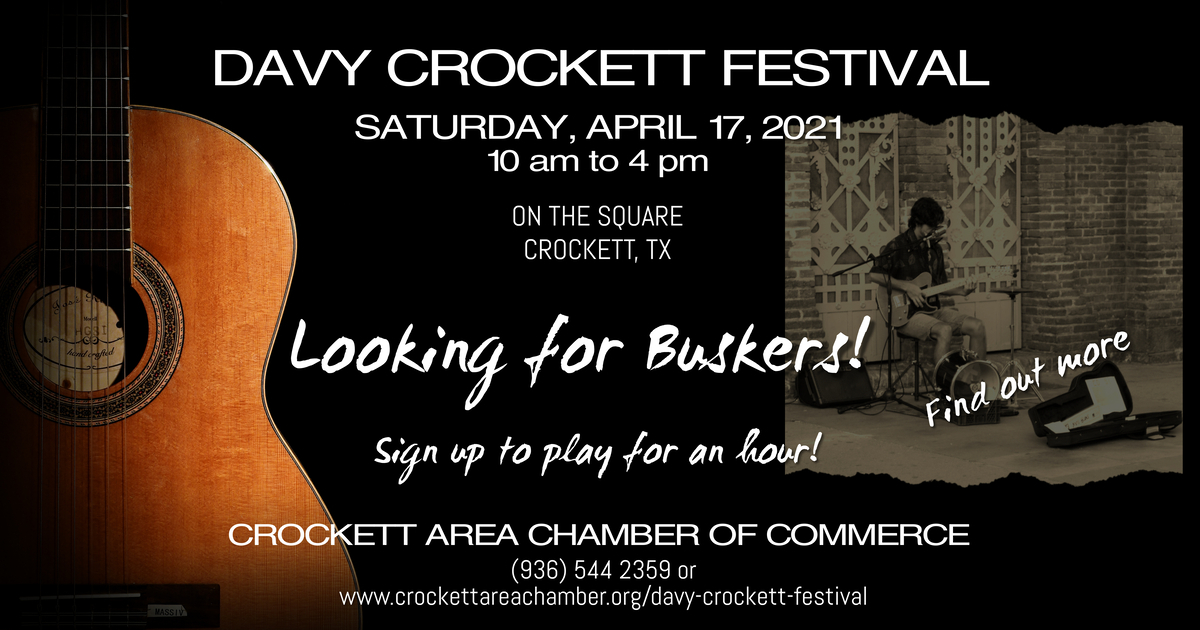 We are looking for Buskers to play throughout the festival!
What's a Busker?
busk·er   -
/ˈbəskər/ 
noun 
a person who performs music or other entertainment in the street or another public place for monetary donations.
Do you play guitar?  Do you have a small band that ones to play together?  Do you play strings?  We want you!
Call the Chamber office and sign up for an hour spot to play, sell your music, and make a little money! Let's fill the Square with music!
We hope you will accept our invitation to join us at this year's Davy Crockett Festival. If you have any questions, please contact our office at 936-544-2359, or e-mail lisa@crockettareachamber.org and we will be happy to assist you.
Be sure and Like and Follow us on Facebook.