10 am to 5 pm
Arts and Crafts Vendors and amazing Food Vendors around the Downtown Square!
Davy Crockett Cupcake Battle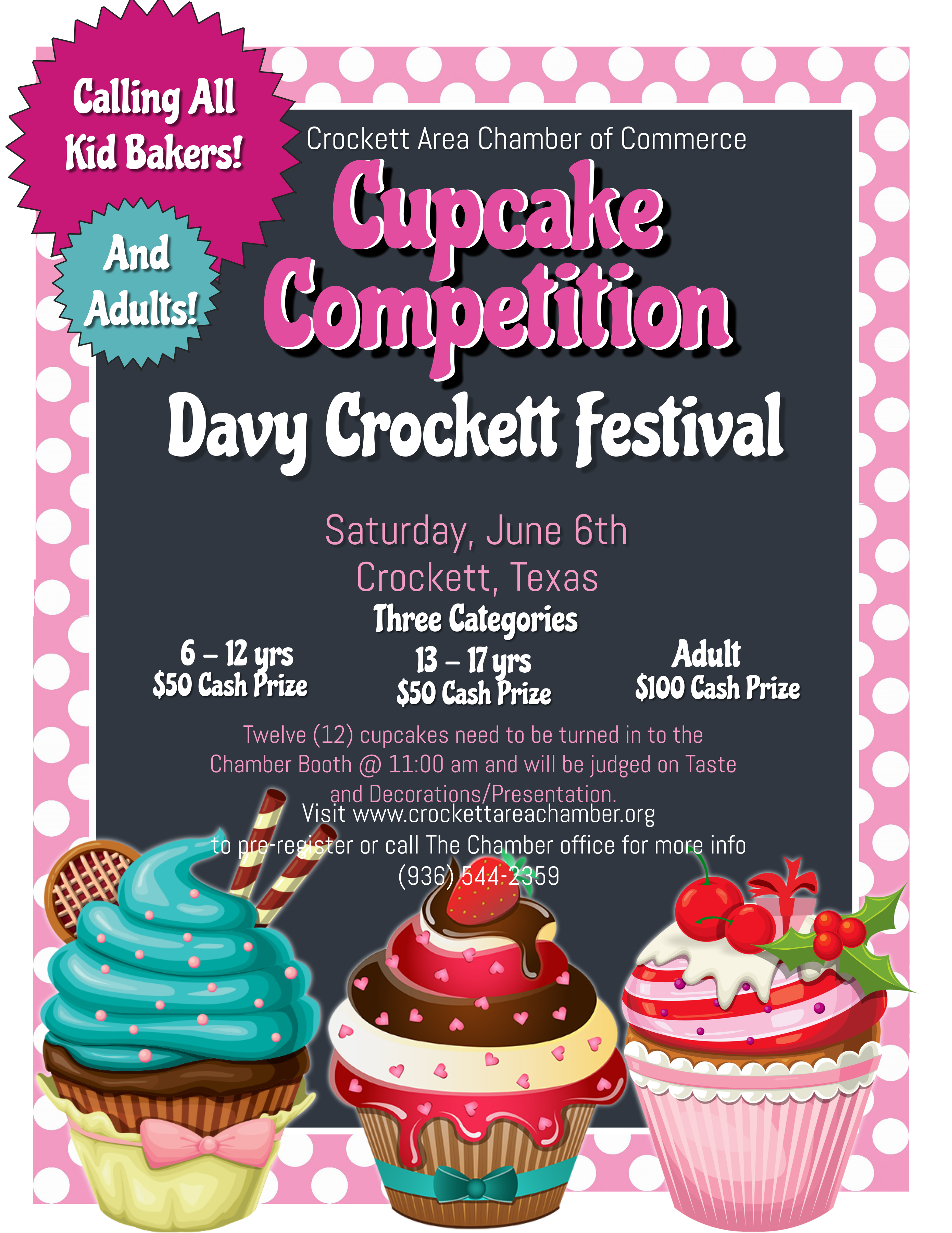 Prosperity Bank will  be spnosoring the return of the Davy Crockett Cupcake Battle! Come on out and show Houston County who has Master Chef Skills!  Prizes will be offered for the top entry in each of three age groups:
6 - 12 years of age
13 - 17 years of age
over 18 (Adult)
Each contestant will bring twelve (12) decorated cupcakes to the Chamber of Commerce Booth during the Festival at 11:00 am.  Judging will begin at 11:30 am with prizes to be awarded immediately following.
Cupcakes will be judged on the following criteria:
taste
presentation/decoration
You are encouraged to PRE-register HERE or you may bring your entries to the Chamber booth the day of the contest. Please contact the Chamber office @936-544-2359 for more information.
*Remaining cupcakes will be made available for purchase with proceeds benefitting the Chamber Scholarship Fund.
We hope you will accept our invitation to join us at this year's Davy Crockett Festival. If you have any questions, please contact our office at 936-544-2359, or e-mail lisa@crockettareachamber.org and we will be happy to assist you.
Be sure and Like and Follow us on Facebook.