Two-day music and arts festival at Davy Crockett Memorial Park!
Kick-off Concert Friday night followed by music Saturday.  Local line-up to be announced.
3rd Annual Master Cupcake Challenge and so much more!
We are NOW taking vendor applications.
Please click below to download an application and mail or register online.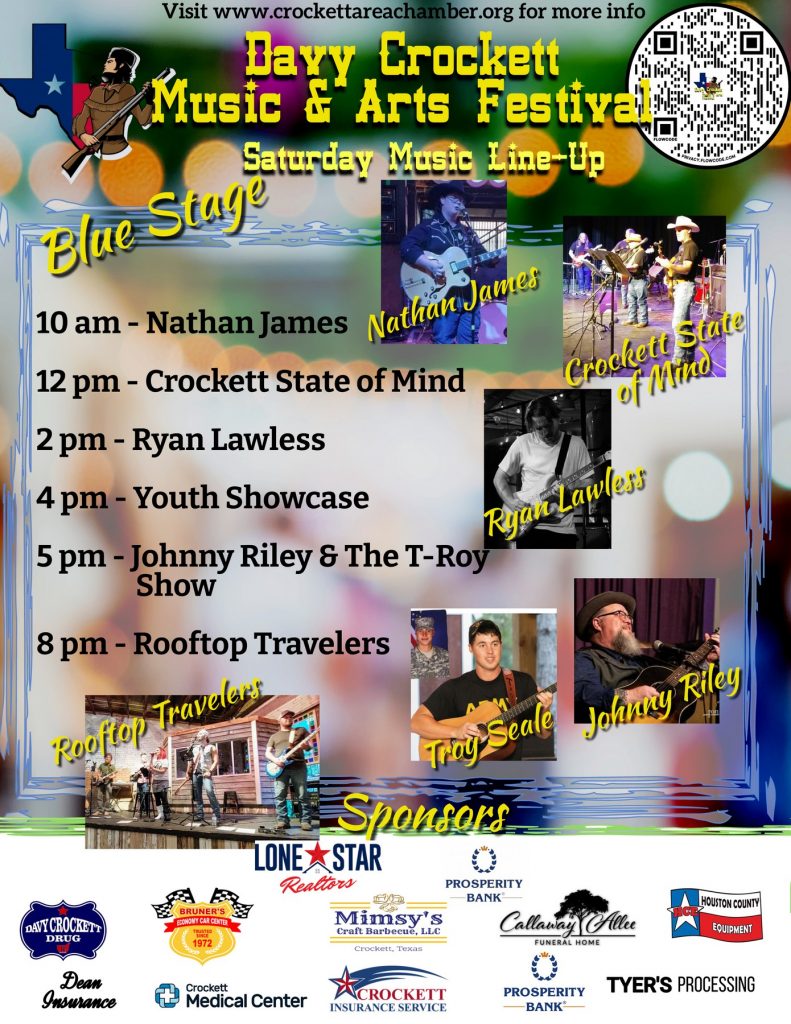 Davy Crockett Cupcake Battle
2The Davy Crockett Cupcake Battle will return for 2022! Come on out and show Houston County who has Master Chef Skills!  Prizes will be offered for the top entry in each of three age groups:
6 - 12 years of age
13 - 17 years of age
over 18 (Adult)
Each contestant will bring six (6) decorated cupcakes for judging to the Crockett Civic Center on Sunday, June 12th, 2022 by 3:00 pm.  Judging will begin at 3:30 pm with prizes to be awarded immediately following.
Cupcakes will be judged on the following criteria:
taste
presentation/decoration
Register Below!
Join us for the Davy Crockett Festival Car & Truck Show in downtown Crockett off the Square.
Hot Rods - Rat Rods - Trucks - Classic Cars - Modern Muscle - Motorcyles
$10 Preregistration
$20 Day of Event
More information coming soon!
We hope you will accept our invitation to join us at this year's Davy Crockett Festival. If you have any questions, please contact our office at 936-544-2359, or e-mail lisa@crockettareachamber.org and we will be happy to assist you.
Be sure and Like and Follow us on Facebook.