Crockett Area Chamber of Commerce's largest and most exciting event is the Annual Christmas in Crockett Arts and Crafts Festival which is held the Saturday before Thanksgiving.
This year we are celebrating 40 years of Christmas in Crockett and will host over 150 vendors and every kind of food imaginable.  Join us for the day and stay to explore East Texas!
40th Annual Christmas in Crockett
Saturday, November 20th, 2021
Crockett, Texas – On the Square
10:00 a.m. – 5:00 p.m.
So much happening at the 40th Anniversary of Christmas in Crockett on the Square!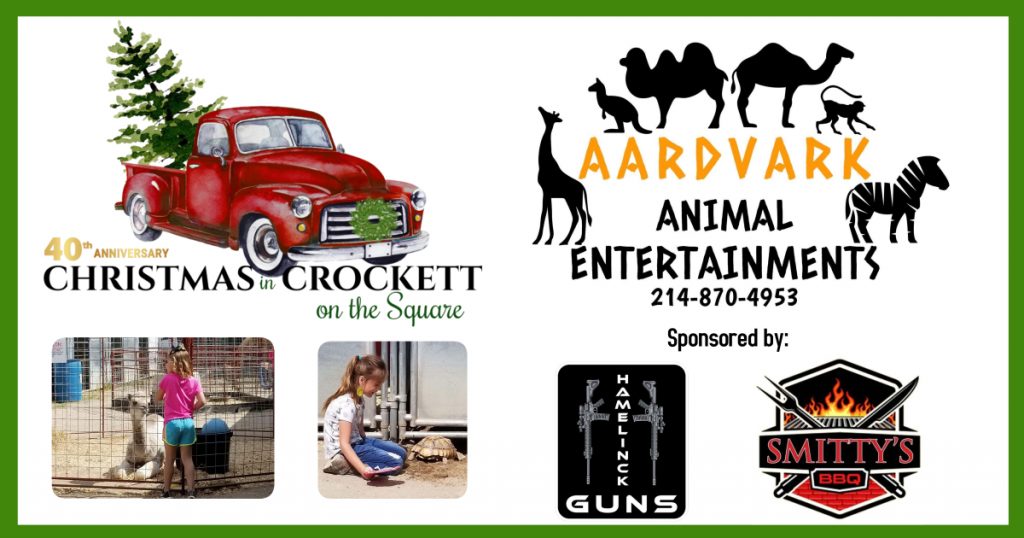 Crockett Classic Cruisers Car Show
The Crockett Classic Cruisers will be hosting their amazing car show, presented by the Crockett Area Chamber of Commerce.
Bring out your beauties and show them off!
Trophies will be awarded for People's Choice
10 am to 3 pm at the First Baptist Church Parking Lot.   Contact Chuck Seims for more information at 936-222-2566.